8Nov2006
Guardado en: Sin categoría Autor: Daflow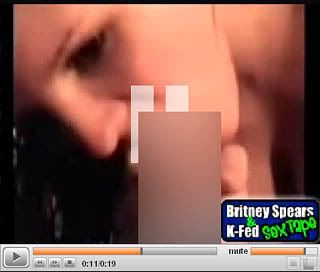 Esta semana ha estado cargado a las noticias de britney, y como le corresponde a todas las estrellas de hollywood tiene que tener su video robado porno. Bueno al parecer el video no es tan falso, ya que britney dijo a la Us Wekly que existe.
"She tried to sue US Weekly for claiming that a sex tape existed and that she and K-Fed screened it for some estate lawyers."
Ahora habrá que esperar no mas, y esperar que salga una versión completa, porque la que les dejo dura solo 19 segundos, si quieres ver el video da click aqui.